Bnefits
✅Prevents blackheads and blemishes by softening contaminants for easy extraction.
✅It hydrates and moisturizes your skin.
✅Increases skincare product absorption for a natural, healthy glow
✅Increases blood flow, which encourages the development of collagen and elastin for tighter skin.
✅Relieves sinus congestion and headaches by unblocking nasal passages.
✅Relaxes your nerve system and promotes relaxation.
6 Steam Options for a More Personalized Experience
To acquire your chosen steam mix and create the ultimate relaxing at-home spa experience, choose from six different hot and cool settings.
1. Pore Tightening Cool Down (30 minutes)
2. Deep Cleanses (30 minutes)
3. Tone and Tighten (20 minutes) Hot and Cold alternates
4. Hydrate and Glow (15 minutes) Moisture is locked in.
5. Exercising Your Skin (17 mins) Excellent for Oily Skin
6. Quick Warm Facial (4 minutes) Pore Cleansing
Aromatherapy that is gentle on the skin
Fruit, herbs, and tea bags provide olfactory delight and skin-friendly benefits. To invigorate, soothe, purify, uplift, and relieve tension, place in an enormous aromatherapy basket.
Accelerate & Prime
Every inch of your attractive face is prepped for exfoliation and product application with the 360-degree rotating nozzle. Your skin absorbs your favorite products up to 12X better after treatment, which means you can use less product for better results.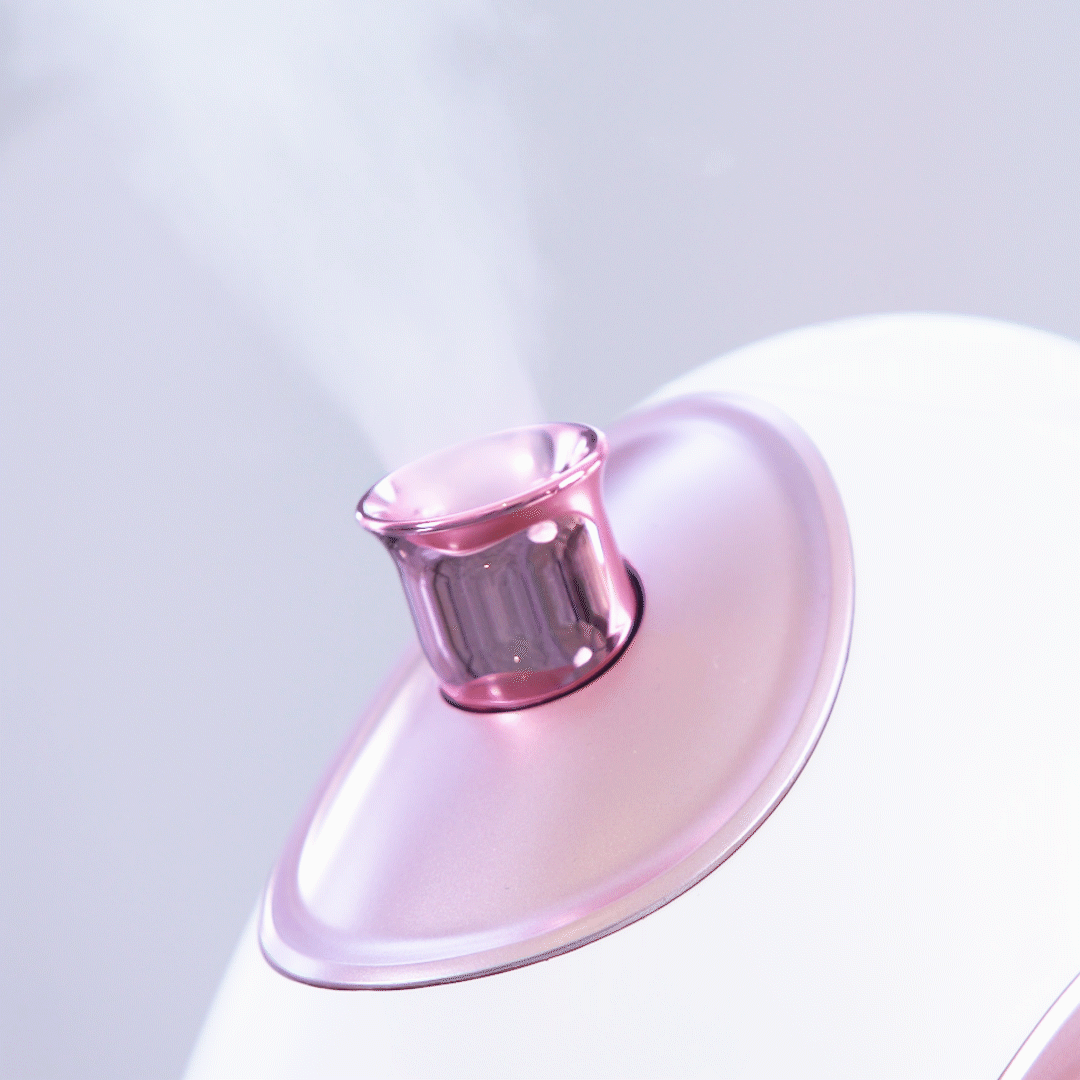 Specifications:
Power : Electric
Spray Type: Hot Spray
Origin: CN(Origin)
Type: Facial steamer

Size: 24*14*22 cm
Frequency: 50hz
Rated voltage: 110-220V
Input power: 280W
Water tank capacity: 50ml
Auto shut-off when tank's empty
Package includes:
1 x Facial Steamer
1 x User Manual
| | |
| --- | --- |
| ower Range | 0.00 ~ -8.00 |
| Lens Diameter | 14.0 mm |
| Base Curve | 8.5 |
| Water Content | 38% |
| Replacement Cycle | Yearly |
| Package Contents | 1 pair (2 lenses) |
| Material | Polymacon/2-HEMA |
| Manufacturer | i-Sha |
Regarding degrees:

According to the degree of your myopia to buy the corresponding degree, this side of the advice: 400 degrees or less without conversion, less than or equal to 500 minus 25 degrees, less than or equal to 700 minus 50 degrees, less than or equal to 800 minus 75 degrees, less than or equal to 900 minus 100 degrees.
About Astigmatism:

If you have -1.00 or less astigmatism, you can add one-half of the astigmatism to the invisible eye degree. Formula: contact eye degree + (astigmatism 1/2) = nearsightedness, Note: after astigmatism conversion Seeing objects with heavy shadows is normal, not as an after-sales condition] When shopping, you should try to choose the same or slightly lower than your actual degree, there is no the same degree, it is appropriate to be low rather than high, because too high a degree may lead to dizziness and other symptoms.